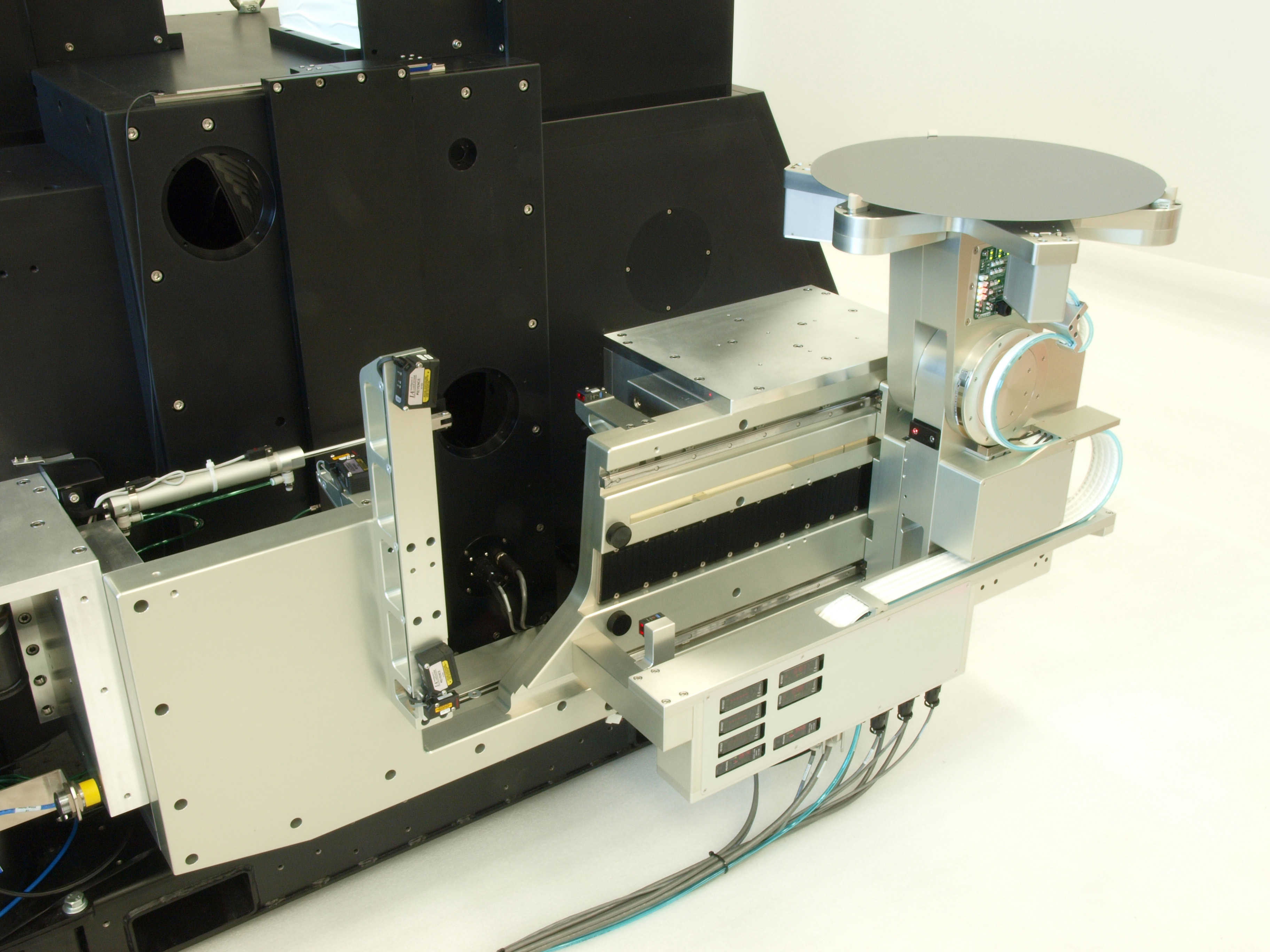 MPA's 450mm Wafer Loader provides a solid, robust 3 axis platform to transfer 450mm wafers to the next step in your process.
.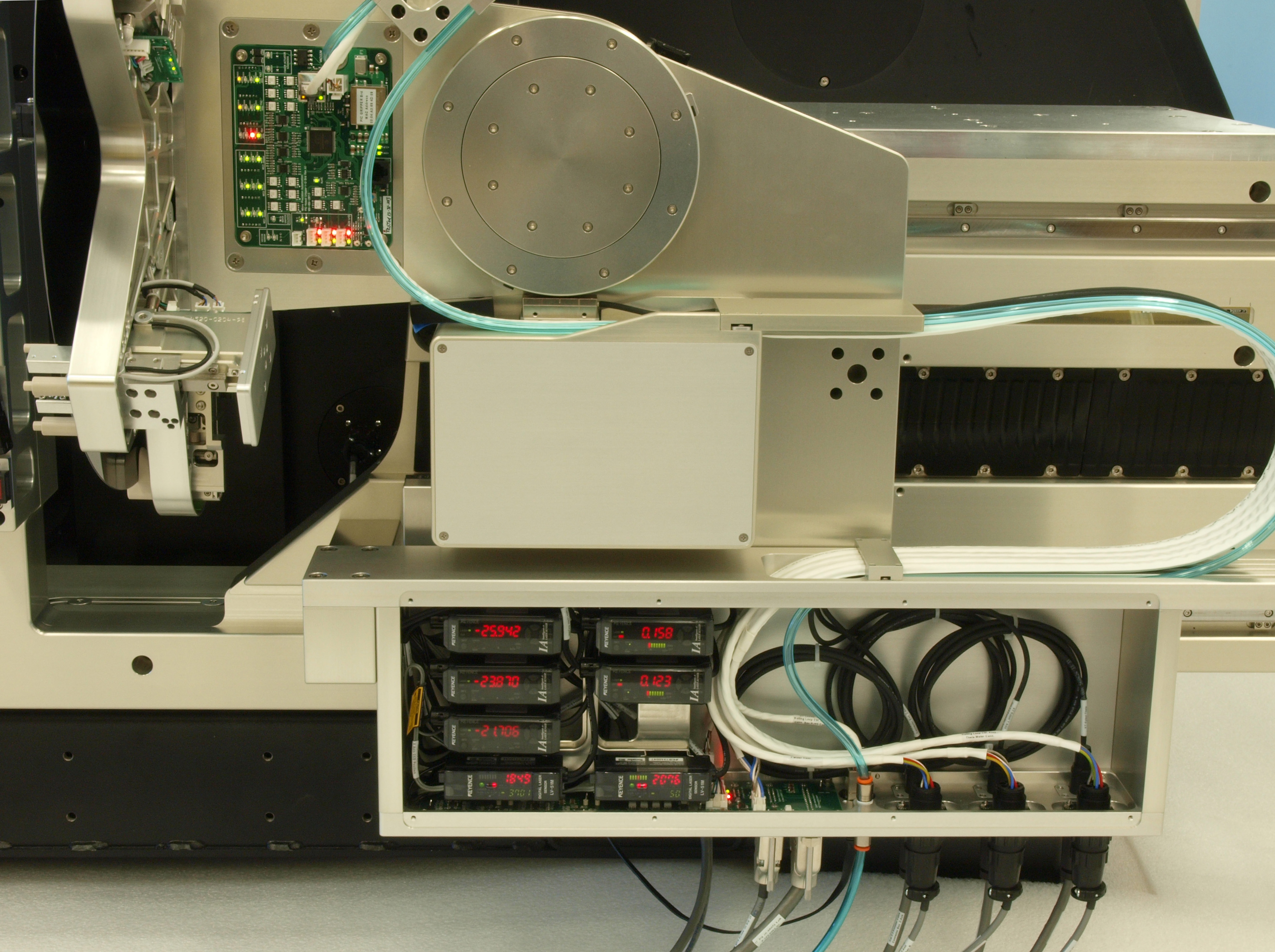 Cable management is clean, simple and with minimal interconnects. In this view you can see the actuator PIC board, and the laser amplifiers used for self/auto teaching.
.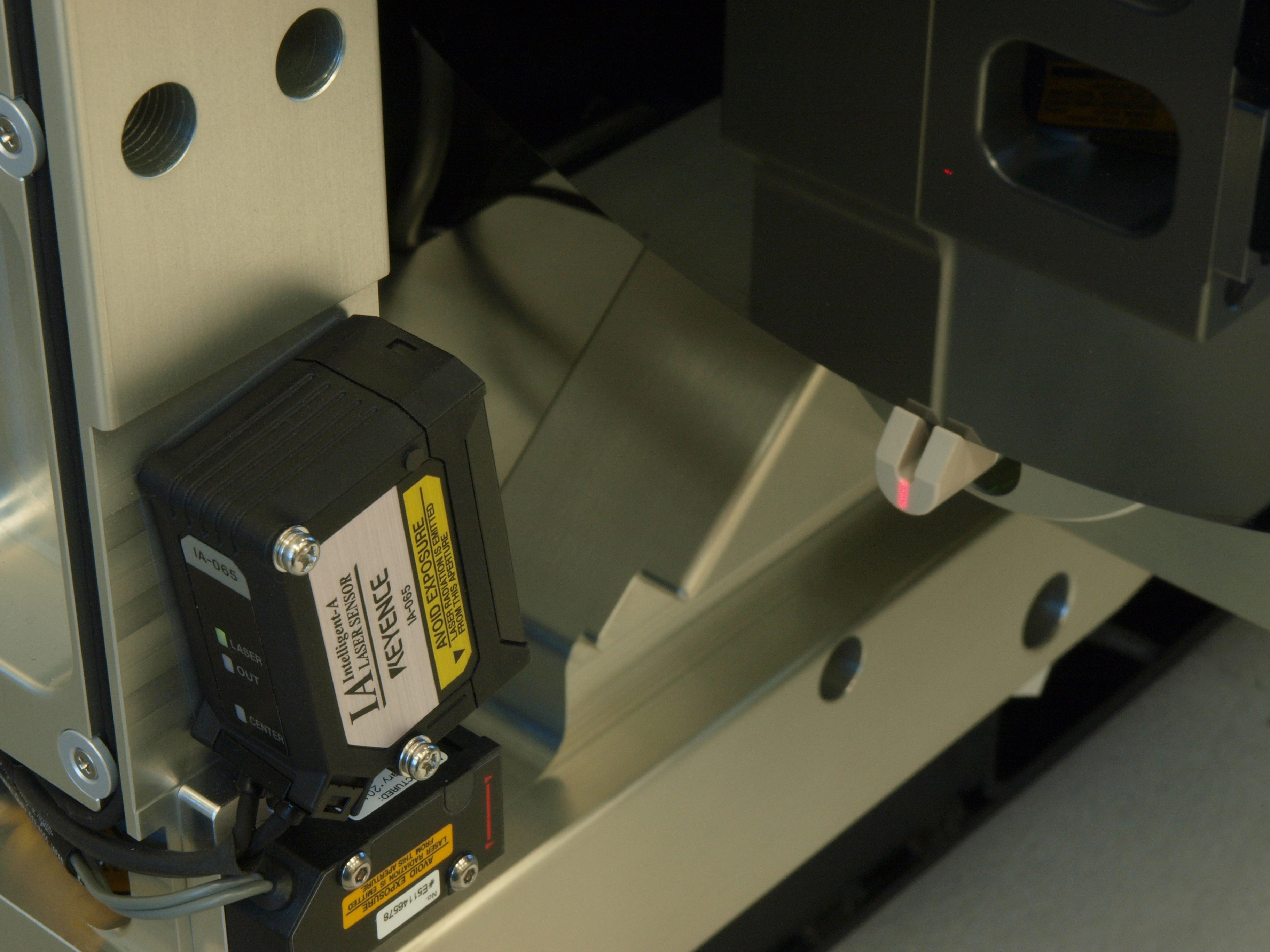 The 2 lower laser sensors ( 5 in total for Auto-Teach) in the process of auto-teaching. Note the "pass-thru" in the lower Gripper for the edge detection of the 450mm wafer.
.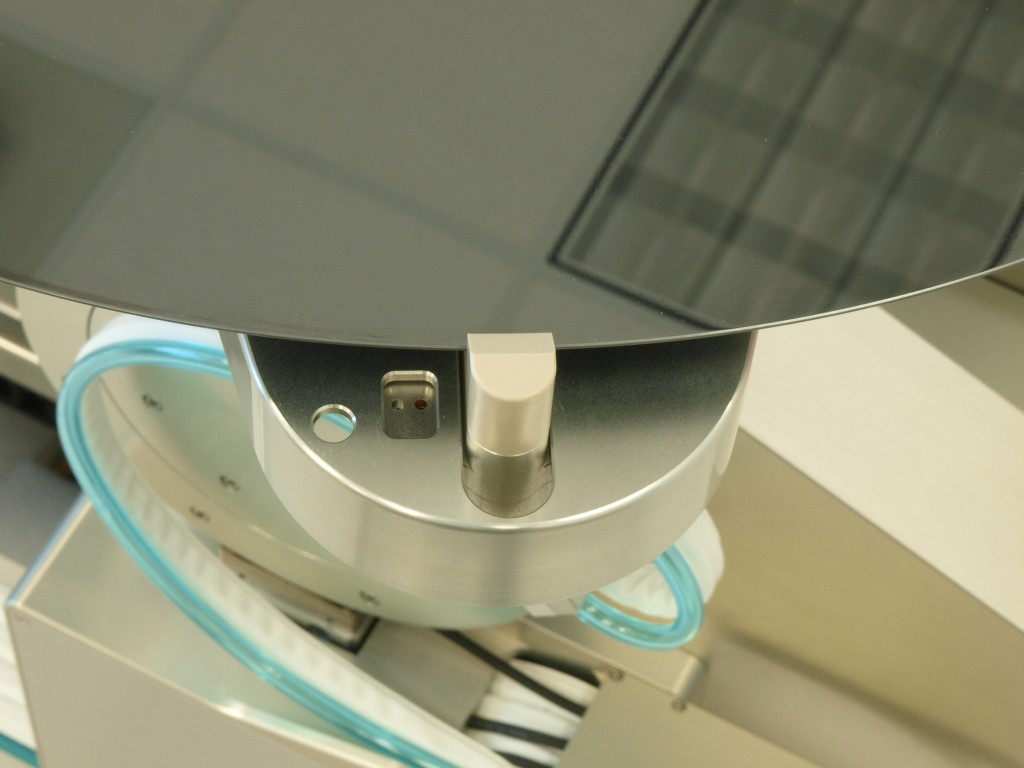 Each gripper incorporates 4 sensors to ensure positive, repeatable wafer captures.
.
The grippers (3) are driven by a single port vacuum line to capture the wafer, and once  captured, a "parking brake" engages and locks the grippers in place.
.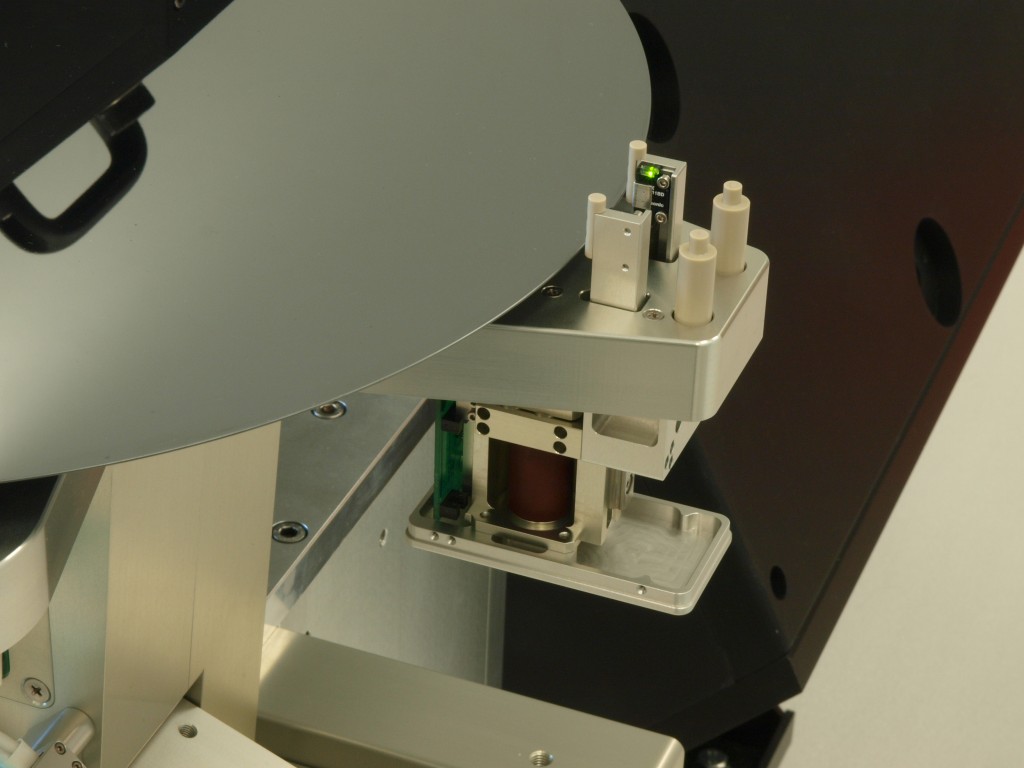 The pushers utilize the same feature set as the grippers for loading and unloading wafers.
.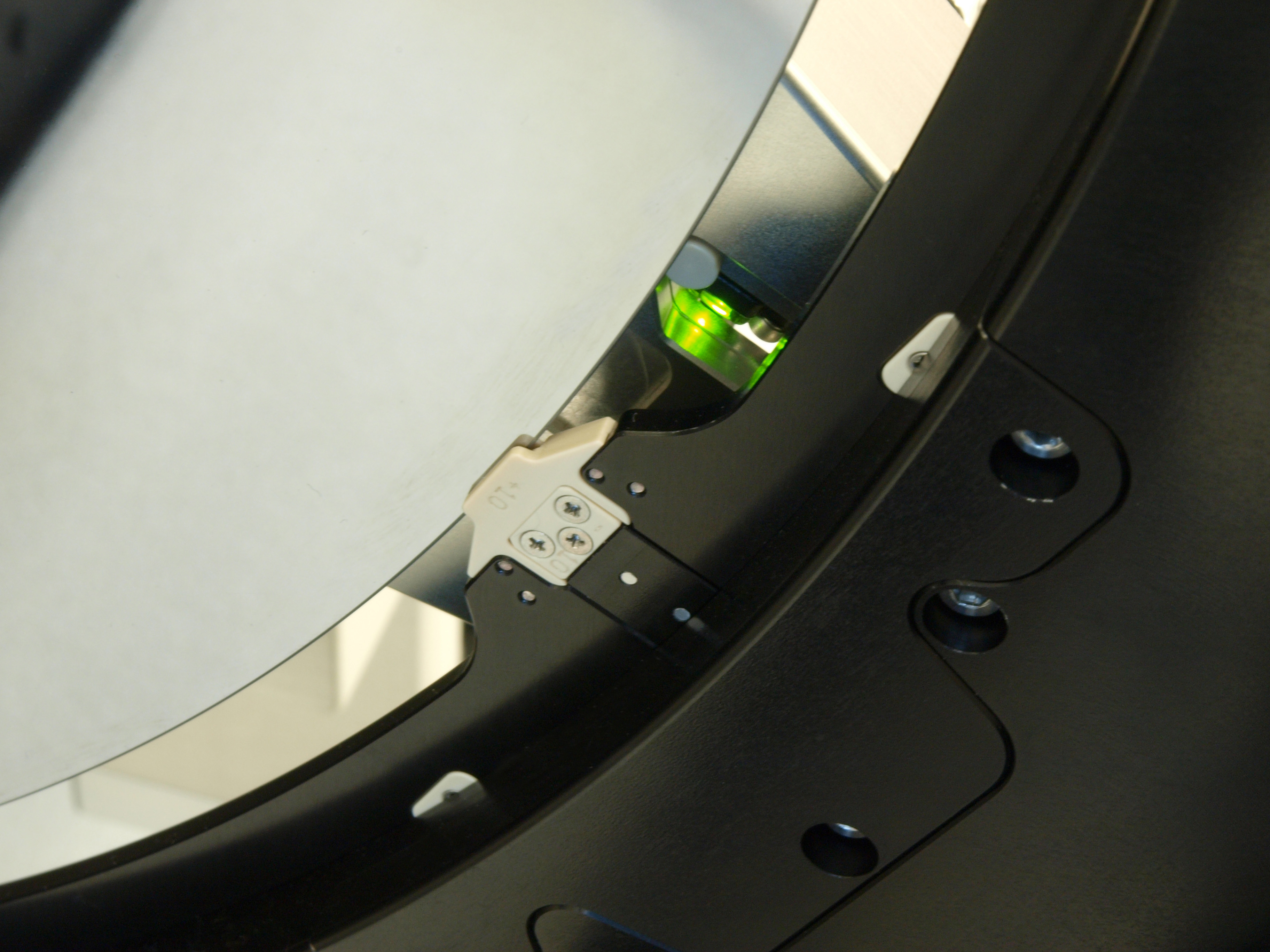 The sensors on the pusher provide positive confirmation of placement and capture into the next station/position of your process.